When getting a tattoo, what are some mistakes first-timers make?
January 11, 2023

After receiving a COVID-19 vaccine, can I get a tattoo?
January 11, 2023
Positive expression through tattoos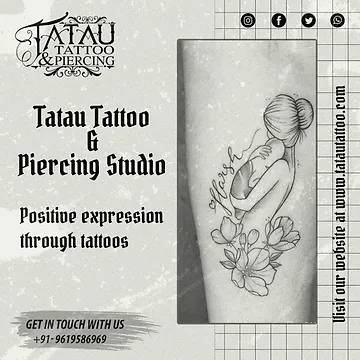 When people show off their beautiful tattoos in public, others look at them in admiration, as body art allows them to express themselves so beautifully. Some people, however, may not agree.

Nowadays, people seem to view tattooed people with disgust, despite their modernity. Body art has become less offensive, and people are accepting of them. Despite this, some people remain uneasy about tattoos.

Due to their permanence, tattoos are perceived negatively by older generations. They believe that youngsters shouldn't get tattoos. Although tattoos were not allowed during our childhood, today's youth see them as a creative art.

Tattoos are works of art that express feelings. There should be no reason why you cannot get a tattoo done on your body.
You control your body, and you decide what to do with it. Tattoos don't define you as a person. They shouldn't be considered an inappropriate form of body art. The human body is an incredible canvas. That's ultimately up to you whether you get tattooed or not.

Tatau Tattoo and Piercing Studio, the best tattoo and piercing studio in Mumbai, was established and founded by J'son D'souza with some of the best tattoo artists in Mumbai. They offer affordable piercing costs in Mumbai and the best tattoo designs in Mumbai. Popularly known by the name Mr. Piercer, J'son D'souza is one of the oldest professional piercing artists in the field of body art – Tattoos & Piercings and has been in this industry for almost 20 years in Mumbai. His experience and expertise spans across the globe, he has been an educator in India and Europe. If you would like to get in touch with him, you can reach him through WhatsApp at +91- 9619586969.